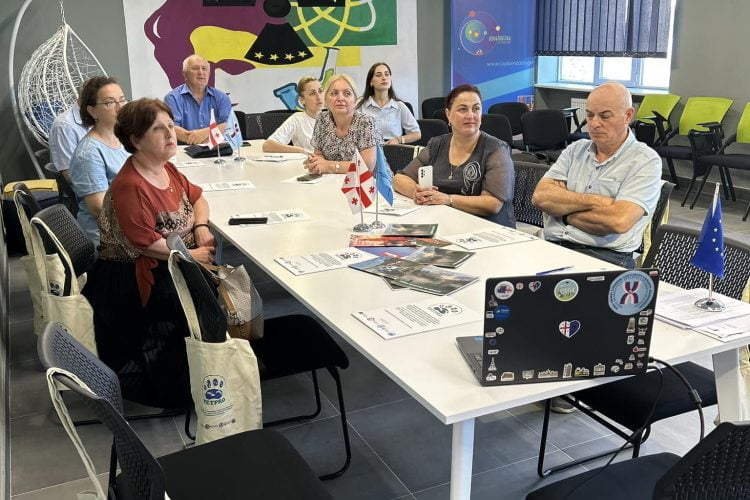 On September 26th, 2023, within the framework of the project "Development of Veterinary Faculties at Georgian HEIs to Create a New Pool of Young Veterinary Professionals in Georgia" (VETPRO), currently running at the Shota Meskhia Zugdidi State Teaching University, the academic and administrative personnel, who have been on a working visit to Latvia and Estonia, held a meeting with the University representatives.
The visiting researchers shared the gained experience and knowledge with the staff involved in the implementation of the integrated master's program in veterinary medicine.
The meeting was held in hybrid mode and the participants were given an opportunity to join the information meeting that took place at the same time at the project partner Samtskhe-Javakheti State University online.
During the visits, the Rector of the Shota Meskhia Zugdidi State Teaching University, as well as the project academic personnel, got acquainted with the structure of the Faculty of Veterinary Medicine, the procedures for issuing qualifications, the description of the integrated bachelor-master programme, practice/internship placements, issues related to the final theses, the existing mechanisms for promoting students' engagement in teaching/learning process and for supporting the professional development of academic staff, etc. It should be mentioned that the participants were also given an opportunity to get acquainted with the material and technical base of both universities and visit the vet-clinics as well as clinical skills laboratories.