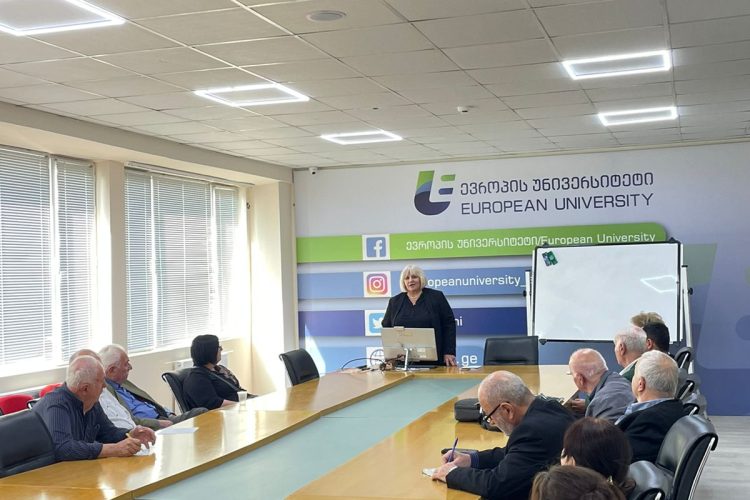 On September 28th, within the framework of the project "Development of Veterinary Faculties at Georgian HEIs to Create a New Pool of Young Veterinary Professionals in Georgia" (VETPRO), the project researchers from European University held a meeting with the representatives of the Faculty of Veterinary Medicine of this latter.
The academic and invited personnel of the integrated master programme in veterinary medicine, who have previously paid working visits to Latvia and Estonia, chaired the meeting. More precisely, Senior Researcher Maia Kereselidze and Junior Researcher Marika Bokuchava shared the knowledge and experience gained at the Latvia University of Life Sciences and Technologies (Jelgava) and the Estonian University of Life Sciences (Tartu), respectively.
The project researchers thoroughly reviewed the structure and material-technical base of the Faculty of Veterinary Medicine at the host universities. A number of issues related to the course catalogs, professional practices, MA/PhD thesis preparation, rules and procedures of accreditation of the integrated master's program in veterinary medicine, program development, and implementation standards, student enrolment, and other state regulations, were also discussed during the meeting.
It should be noted that the addressed topics stimulated lively discussions among the participants and the meeting was concluded with an interactive questions and answers session.